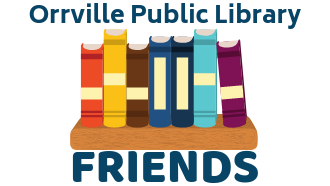 The Orrville Public Library Friends organization was established to support the work of the library.

The spring and fall used book sales are our main fundraiser. 
Proceeds are used for various projects, including support of the library's summer reading programs, as well as sponsorship of special programs for children getting ready to enter kindergarten, and knowledgeable speakers for unique adult programs.

Friends supporters and volunteers are always welcome!
Take a look at the Friends Membership Form to see how you might be a part of this essential group.
The Friends have regular events but do not have routine meetings.